NASCAR® is a registered trademark of National Association for Stock Car Auto Racing, Inc. The operator of this website is not affiliated with, endorsed by, or sponsored by Nascar. The official NASCAR® website is NASCAR ONLINE at www.nascar.com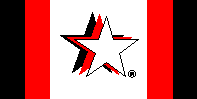 TRI-STAR RACING®


(Page may Take up to 90sec to load fully)
---
Welcome to my Homepage. Here you will find results, links, standings/stats for the Nass'97 Tri-Star Racing team which is competing in the Winston Cup division,
and other related files and things...ENJOY!
This page was updated on 23/06/97 04:22 PM
---
This weeks SIM/REAL highlights

You're person #

to visit this site
Team info


Since I started Webpal on 06/19/97 I've had that many hits on both my pages together...
SimRacing
I have made this handy little Navigation Bar to make this site more enjoyable for you...(let me know...Good?...Bad?)

Click here to see the results for Race # 13

Click here to see this seasons standings / stats through Race #13

Click here to see the team points (Race #12)

Click here to see WC Rookie Points (Race #13)

Click here to see how I did in this weeks N2 WC Nass'97 race

Click here to see the Nass'97 Schedule

Click here to see how much $$$ I've made this year (Race #11)

Click here to View my best

Speeds How do you compare? Find out! *New Tables*


Click here to get my

Setups (When Nass'97 goes to N2)


Click here to View my best
Speeds (Always being worked on...)


Click here to get some
Setups

Click here to Download my N2 .car file


Click here to view my
section


NASCAR2 Utilities Page


Add-on Tracks!


Click here for over 600 Nascar2 Cars! (The Yellow Flags)


Want to Download some 3do Edited carsets? Click the ball...


This, My 1st page is good enough that people are giving me Awards!


Real Racing
Last WC Race was The California 500 @ California and the Winner was...

Jeff Gordon #24
My Fav Driver is Rusty Wallace Driver of the #2 Miller Lite Ford. He has 1 Win / 1 Pole so far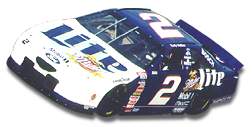 Visit Rustys Official Page at www.RustyWallace.com
Click here to see an Awesome pic of Rustys Car... (70k)
Click on Rusty's Car to Get Some Info on him...
---
News: This Page broke 2000 hits on Mon. June 23rd 1997
---
This page broke 1000 hits on Wed. June 12th 1997!
---
Please Support N.F.A.J.G If you dont like #24 click here!
---
There is a rumor That NASCAR is going to allow the WC boys at Talladega and Daytona to raise the front air dam to 6" and make the rear spoiler only 4", thus allowing them to remove the plates! E-mail me with your thoughts on this..DO YOU THINK NASCAR NEEDS PLATES?
I will post any interesting comments...
---
Link this page to yours and If your page isn't in my links let me know. Fell free to write comments questions or complaints to bonnar@fox.nstn.ca
---
Updates: 06/19/97 Added Nav Bar and WebPal 06/12/97 Added MANY more Utilities...Added more tracks (INDY!) added a 3do carset page and updated a few other things...
---
Links:
You Wana link to me? Here's a banner


Visit Darren's Homepage !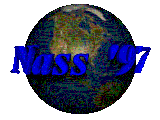 Visit TRI-STAR IND's Home page!

This page is under construction, please check back for updates,
for a while it will probably be updated almost every day.
Thanx to Atwill for the counters.
---
Check out my MANY other Cool Links !

---
Sign My Guestbook

View My Guestbook


This Page is Designed and Maintained by Barrett Bonnar
bartman2@geocities.com
©1997 Tri-Star Racing®
I SUPPORT NFAJG!


GO TO THE NFAJG PAGE...
---
The Original NASCAR Ring
(Join Today!)